Jonathan Webb
Chairman of the Board
Mr. Webb has served in the United States Marine Corps and the United States Army. He served in Iraq for four years and as a contractor in Afghanistan for one year. Mr. Webb is currently employed as a financial consultant.

Charles Dublin
Vice Chairman
Mr. Dublin has supported ICF in Iraq since its founding and continues to be the in-country resident for ICF's board. Mr. Dublin is Managing Director of BH Defense with eleven years of experience in Iraq in risk mitigation, security, and infrastructure protection. A key to his success is his commitment to local dialogue on the rule of law. Beyond Iraq, he has worked in Saudi Arabia, Jordan, Kuwait, Japan, the Russian Federation, Great Britain, and other countries. Mr. Dublin is a retired Marine Corps Infantry Officer with a Meritorious Service Medal. He has a BA from the University of Colorado and an MS in Information Systems Management from the US Naval Postgraduate School.

Mohammed Al-Kadiri, MD
President
Dr. Al-Kadiri is an emergency room attending physician for Inova Fairfax Hospital in Virginia. He also has extensive experience with emergency care at several hospitals in Illinois, serving as co-director of the emergency room at St. Mary's Hospital in Centralia and supervising and teaching St. Louis University residents at St. Elizabeth's Hospital in Belleville. Dr. Al-Kadiri is Board Certified in Family Practice and is a member of the American Medical Association and the American Academy of Family Practice.
Mohammed Khudairi
Vice President – Iraq
Mohammed Khudairi is Executive Vice President and Managing Partner for Khudairi Group, Inc. of Houston, TX. Based in Dubai, Mr. Khudairi has responsibility for four global business units. Prior to co-founding the Khudairi Group, Mr. Khudairi worked in the real estate and construction industry. He is a graduate of the University of Texas at Austin with a BA in Business Administration, Finance from the McCombs School of Business. Mr. Khudairi enjoys a strong Iraqi-American heritage, is fluent in Arabic, and active in community work through the Houston Iraqi Refugee Program. In 2008, he was honored to be a candidate for Asian American Entrepreneur of the Year.

May Yang Ying (Sumaida'ie)
Vice President – US
Mrs. Sumaida'ie received her degree in Politics and Government Organization in Beijing, China, and, after a few years working for the government, established a successful IT business which is today a leading software company. She went on to establish other prominent businesses and, as a result, was named, in 2004, by the National Women Association as the most successful woman entrepreneur. She is also very interested in fine art and developed her own style of oil painting after studying under the renowned Taiwanese painter Yan Yong Zong. Her art has been shown at several exhibits. In addition to ICF, she has been active in charities to protect and help sick children in China and to provide vocational training for widows in Iraq. Mrs. Sumaida'ie joined her husband, Ambassador Sumaida'ie, during his diplomatic assignments in New York as Iraq's Ambassador to the United Nations, and later, in Washington, DC, as Iraq's Ambassador to the United States.

Lynne M. Schneider
Treasurer
Ms. Schneider is a LTC in the US Army Reserve. She served multiple tours in Iraq, and provided leadership in Baghdad to a team working on entrepreneurship, humanitarian assistance and civil affairs, including health, education, and women's programs. In Basrah, she served as a key advisor on private enterprise and agricultural development. Ms. Schneider recently worked for IBM and now focuses on international business development with contacts in the Middle East and Europe. Her philanthropic service includes tenure on the Board of the Orphan Foundation of America. Ms. Schneider has a Master's Degree from George Mason University and is completing her PhD at Liberty University.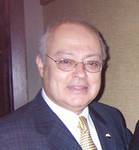 Maxwell Quqa
Director
Mr. Quqa served in Iraq from 2006 to 2009 as an American bilingual bi-cultural advisor to U.S. diplomatic and military personnel. He is fluent in Arabic and knowledgeable about Iraqi and other Middle Eastern cultures and traditions. He has 20 years of experience in dealing with NGOs as well as 30 years of international business development.
Cindy Fogleman
US Liaison/Executive Director
Mrs. Fogleman is a member of the Board and U.S. Liaison for ICF. She was an Associate Financial Advisor for Ameriprise Financial for five years, prior to which she served on Capitol Hill as legislative staff for the Committee on Foreign Affairs and the Committee on Financial Services of the U.S. House of Representatives.  She has a Master's Degree from the University of Michigan.